South Gippsland gas connection
Enjoy the benefits of having natural gas connected at your property by choosing Red Energy as your natural gas retailer.
Connecting to natural gas offers you a number of benefits including the opportunity to select from a wider range of appliances such as heaters, hot water units and cooktops, as well as great savings on your energy bills. Natural gas is also reliable, convenient and economical.
Simply click on the Gas Connection Information sheet below which explains the steps you need to follow to arrange your connection to natural gas at your property:
If you have any questions please call us on 131 806, we're always happy to help. Our team is available Monday to Friday 8am to 8.30pm and Saturday 9am to 5.30pm
Important Links
E-billing
Get your bill in your inbox instead of your letterbox. It's easy with us, make the change today.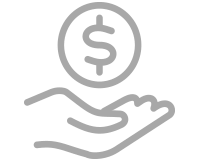 Direct Debit
Setting up Direct Debit is easy. Plus, with Red you won't be charged any fees for paying by credit card.